Exhibition News ReneSola is back with a focus on the Middle East market
---
January 16, 2023 ,Renesola Middle East team shine on the scene WFES 2023——Middle East World Future Energy Summit & Exhibition. The largest new energy event in the Middle East opened in Abu Dhabi. Renesola The Middle East team carries a collection photovoltaic modules on booth 8005, including:The mainstream High efficiency N-type TOPCon modules and representatives of new technology——Higher efficiency, smaller in size Black aesthetic Back contact IBC modules。Renesola offer varies product line,From the hot sale 425W for rooftop power station, to 670W large 210 type for ground power station. All products have been strictly tested by the third party to ensure the reliability and stability of the product. Renesola products cover a variety of application scenarios. Presented ReneSola sincerity toworldwide visitors, supported combination with sales and technical scheme.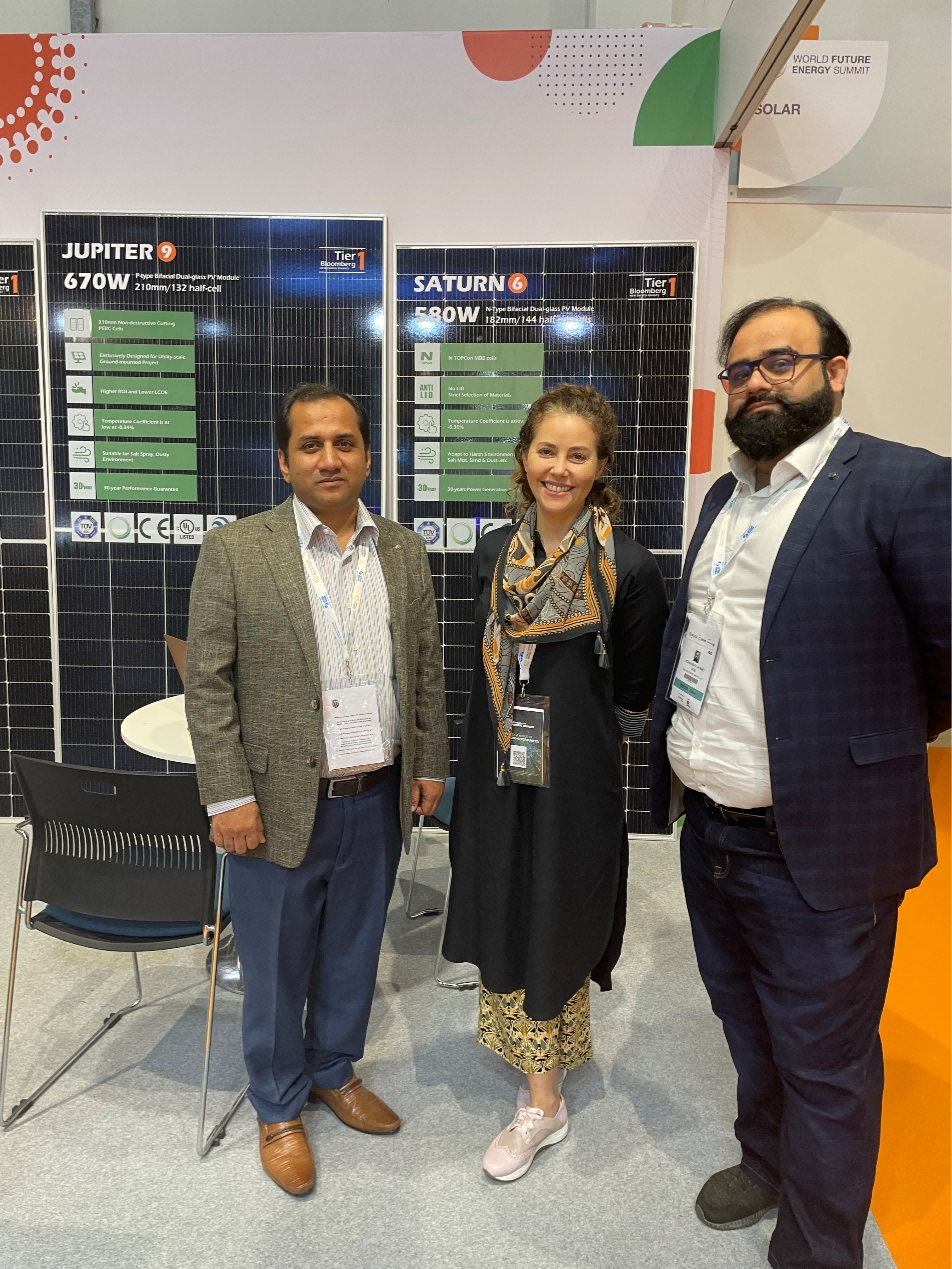 Deeply cultivating the market, laying out the Middle East and Africa in advance, ReneSola returns to actively surf the trend of foreign trade and export of new energy products, and strives to step on the rhythm of vigorously advocating new energy power stations and urban construction in the Middle East. At the WFES 2023 exhibition site, ReneSola's booth was like the morning sun rising in the desert, the visitors was flooded, and the praise was like weaving, and ReneSola products were widely recognized and favored by many power station and project investors.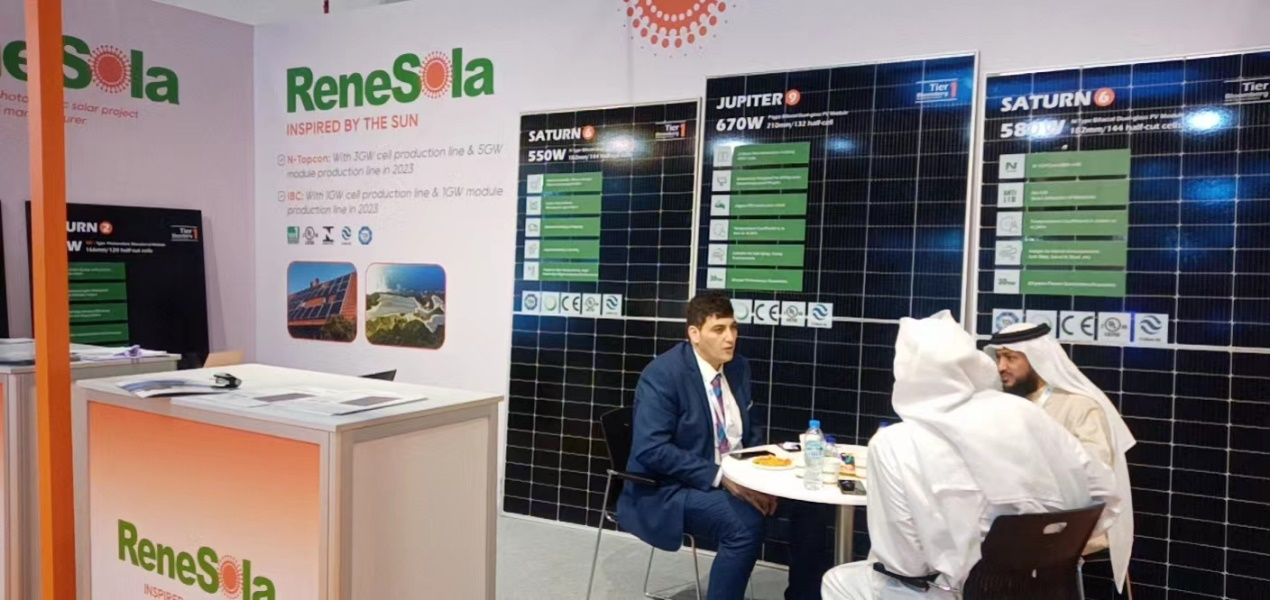 Almost all regions of the Middle East solar radiation energy is very high, relevant countries strongly advocate the construction of distributed roof and large-scale ground photovoltaic power plants, in the face of well-known local media, Mr. Ahmad, the sales director of the Middle East, expressed the high importance of ReneSola executives to the Middle East market.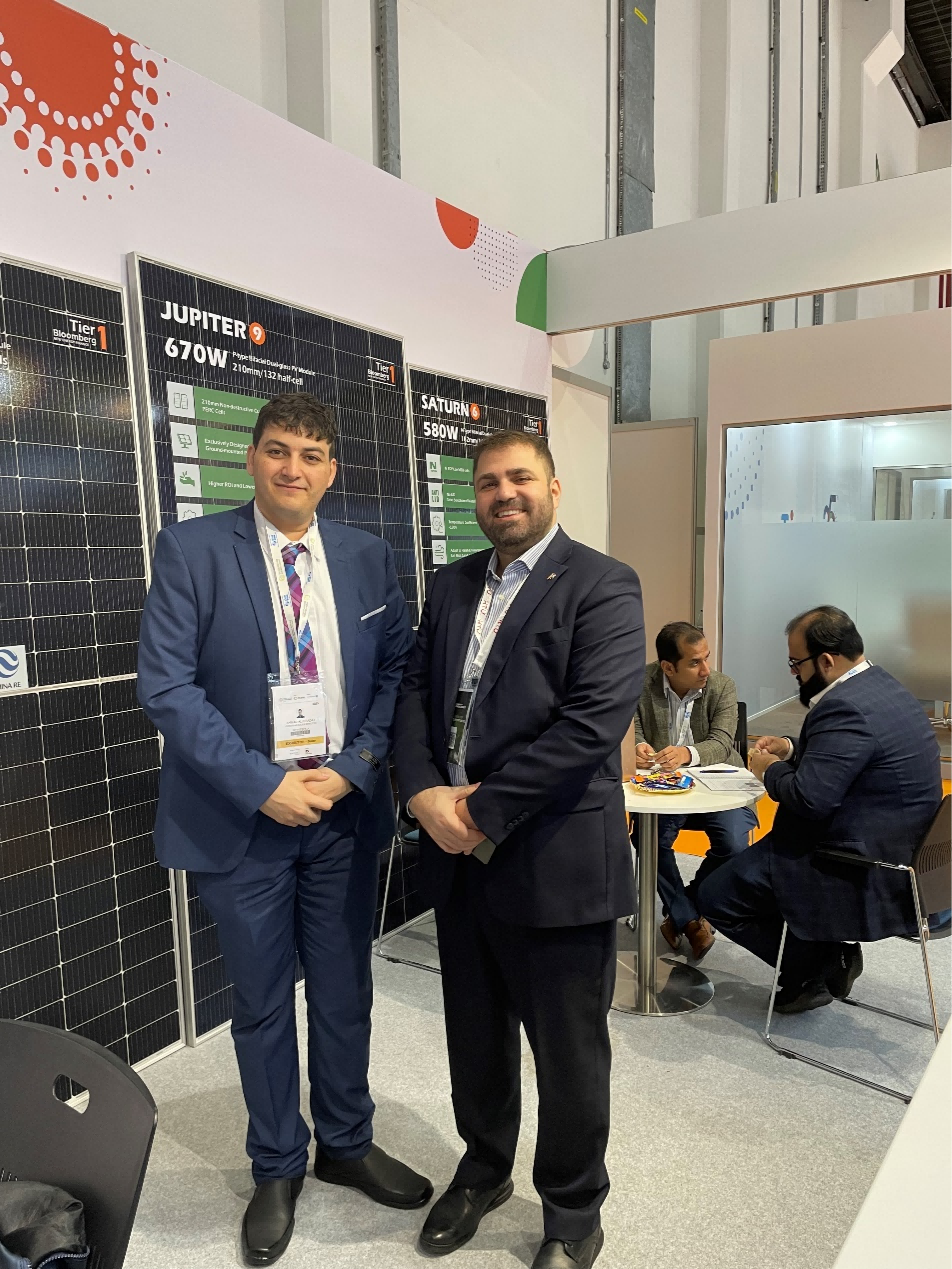 With the rapid marketing of products and localized customer applications, ReneSola will promote the development of new technologies such as high-efficiency N-type TOPCon and IBC in the field of cell technology, with strict control of module manufacturing and production quality and high-quality sales and service, it will surely bring continuous improvement of new technology products and perfect customer experience to the Middle East and even Africa! In the future, ReneSola will continue its PV clean energy voyage and bring more new products and solutions to share with new and old customers.
---
Awarded as quality stable & reliable brand for continuously 15 years by clients both domes-tic and overseas
Contact Information
No.5 fuqiang road, Xuejia town, Xinbei district, Changzhou city
---