Setting sail, make ReneSola a blazing star in the UK
---
October 19, 2022 At Solar & Storage Live, the UK's international solar and energy storage exhibition in Birmingham, UK, ReneSola bring two kinds of 182 lightweight modules that perfectly match with customer's roof installation requirements.
ReneSola alWays takes the actual use of customers as the starting point and carefully designs product siZe and layout. The modules exhibited in this exhibition have Several Core advantages: 1. The poWer generation is suitable for household, using high- quality cells, and the lower temperature Coefficient brings higher power generation rate; 2. In terms of reliability, it has passed a number of international Strict testS and provides dual protection of module Warranty and reinsurance; 3. Black modules respond to customer preferences and are perfectly integrated with arChitectural aesthetics.
The local staff warmly received the exhibition customers and introduced ReneSola products. Mr. He Chao, Head of Sales in Europe, said: "The European market demand is active, from the feedback of previous customers, ReneSola products have been widely acclaimed, the European warehouse reserve has been in short supply, and will adjust the strategy in the future, actively respond to customer needs, and continue to serve every customer well."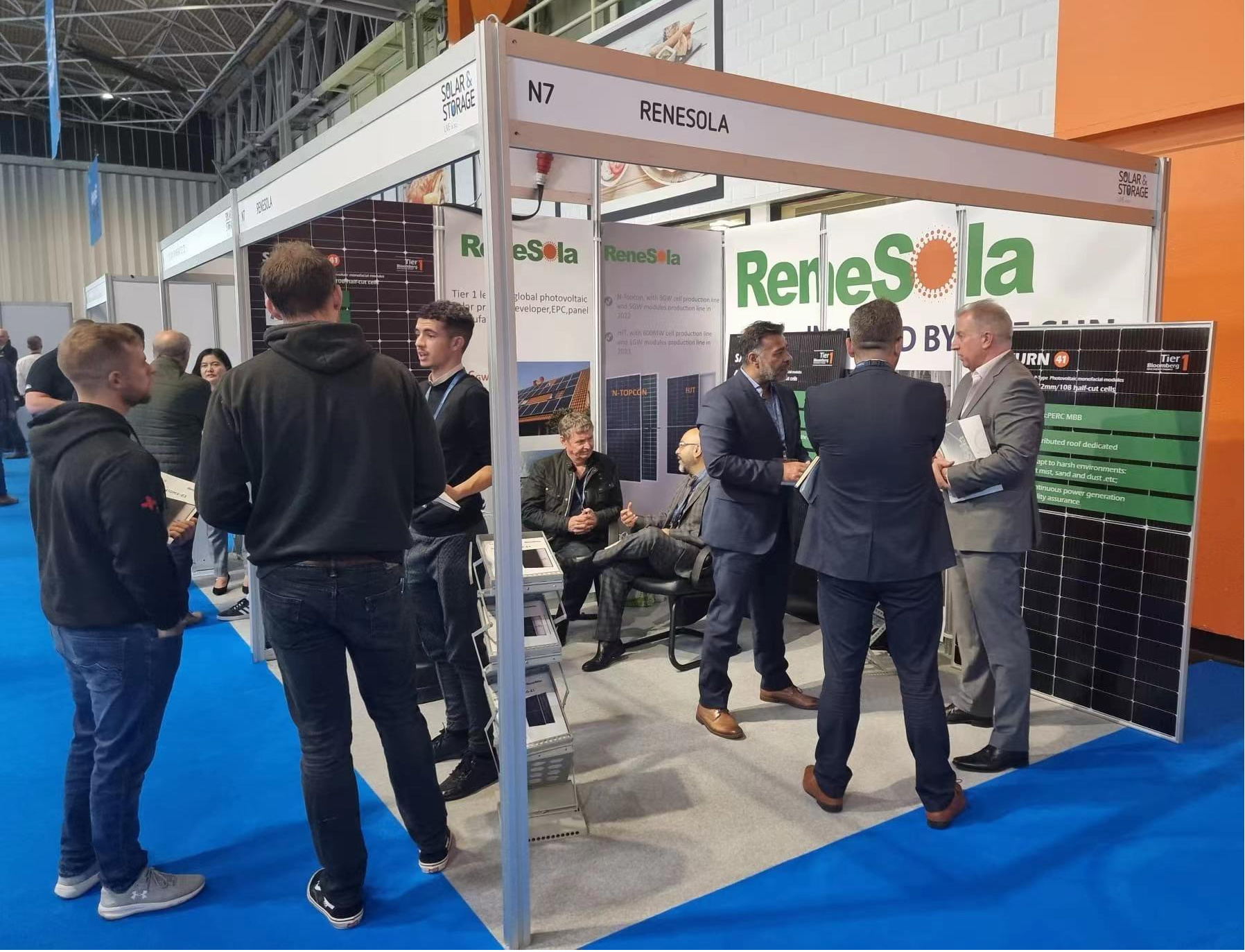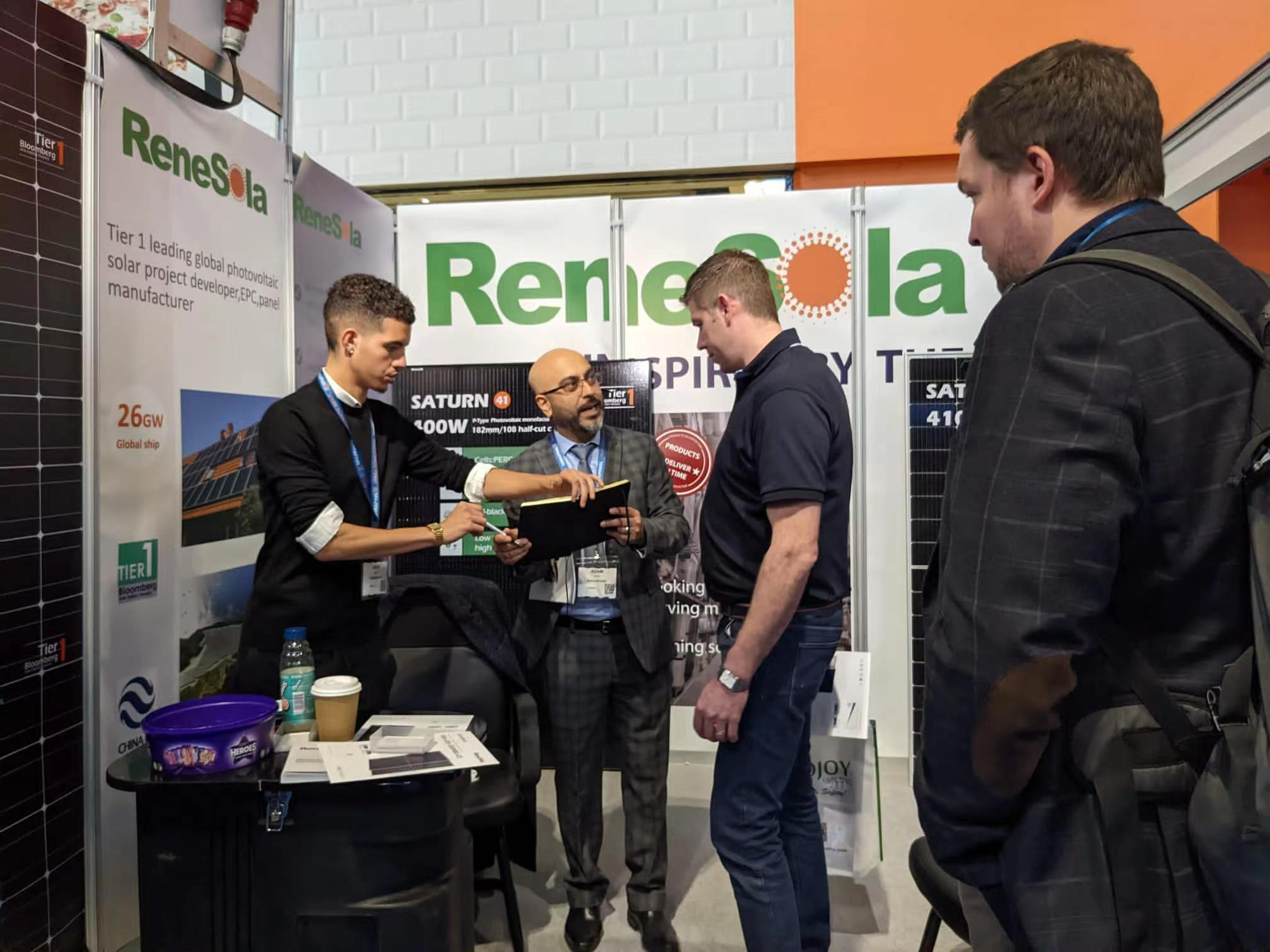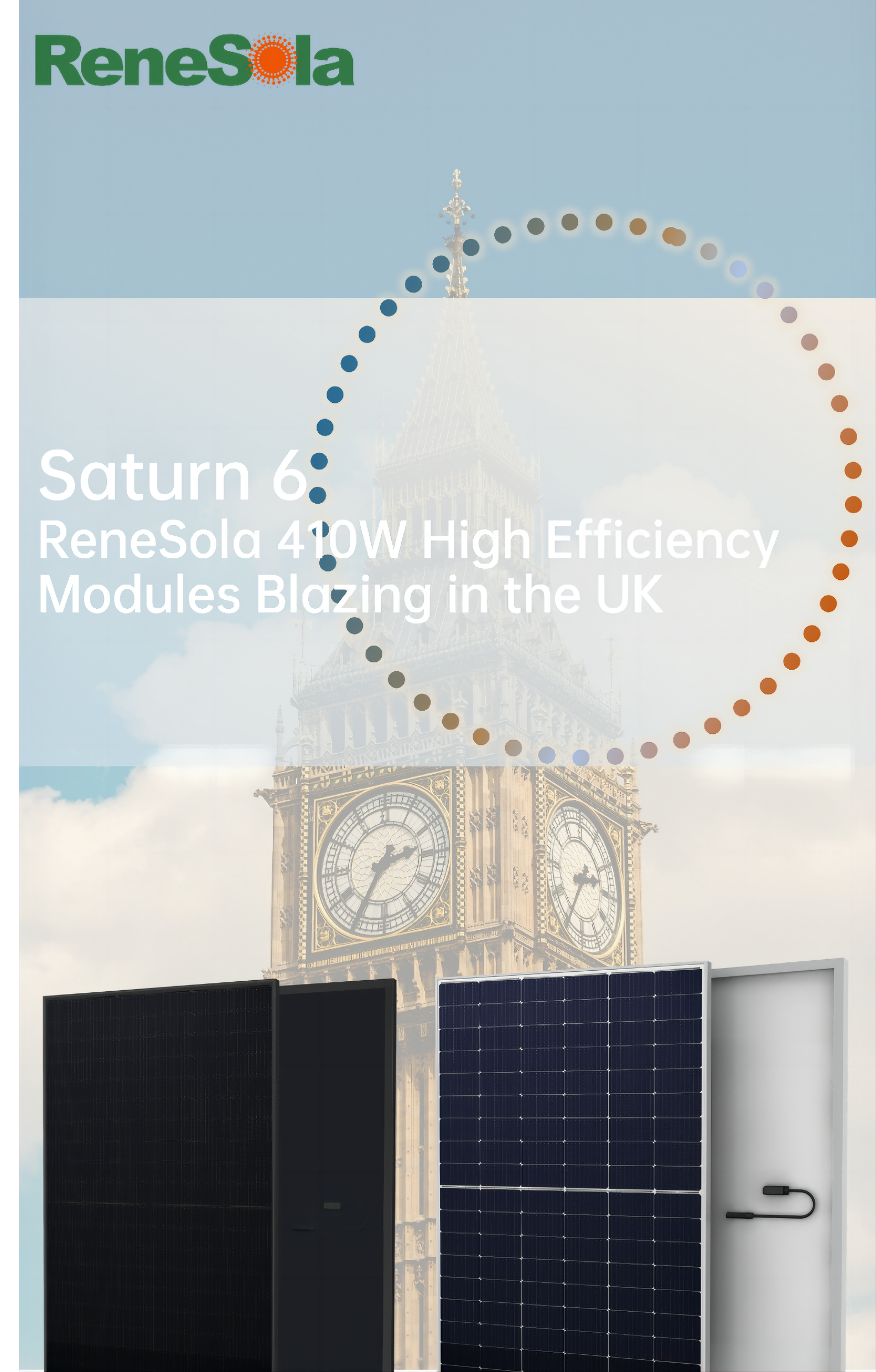 Under the global consensus of "carbon neutrality", renewable energy represented by photovoltaics is becoming one of the most popular forms of energy. ReneSola has always stood by our customers and is committed to bringing new options to solve Europe's energy tension and exporting an inexhaustible source of power for global green energy development.
---
Awarded as quality stable & reliable brand for continuously 15 years by clients both domes-tic and overseas
Contact Information
No.5 fuqiang road, Xuejia town, Xinbei district, Changzhou city
---