Renesola has been listed to the BNEF Tier 1 list for 11 consecutive years
---
  In the first quarter of 2023 announced by Bloomberg New Energy Finance (BNEF), Renesola adheres to the scale production and technical advantages of veteran photovoltaic enterprises. With its series of high-efficiency TOPCon modules, IBC and other module products and high-quality projects, it has been ranked in the Tier 1 (Tier 1 PV module manufacturer) list for 11 consecutive years.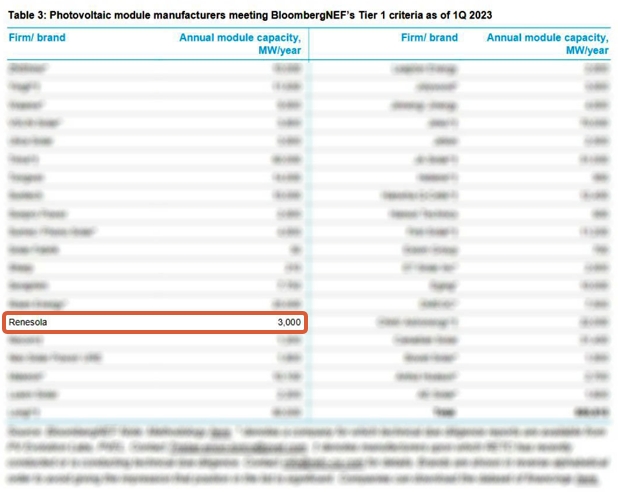 BNEF PV module manufacturing supplier rating is the world's most well-known and authoritative industry rating system, judging from multiaspect such as product quality assurance, project qualification, bank financing support, etc., among which the first echelon manufacturers are the most stringent. Manufacturers need to demonstrate that they can supply their own brand, self-produced products for at least six or more projects that are subject to non-recourse financing from six different commercial banks. Due to the strict selection, BNEF Tier 1 is often used as a fair, objective and highly credible reference material, which is an important judgment basis for attracting investment in global photovoltaic projects.
  In the future, ReneSola has always been centered on product value, customer experience as the core, and driven by technological innovation, and continues to provide global users Supply of module products that reduce the LCOE (average cost of power generation) and integrated photovoltaic solutions with more investment value.
  During 2020-2022, Renesola gain momentum on N-TOPCon and IBC R&D. 2023 Early N-TOPCon and IBC series have blossomed In Europe and other mature market already. In the same period, in IBC modules, smart modules, and 210-182 cell modules and other new technologies.On the product, it has also begun to be piloted and promoted.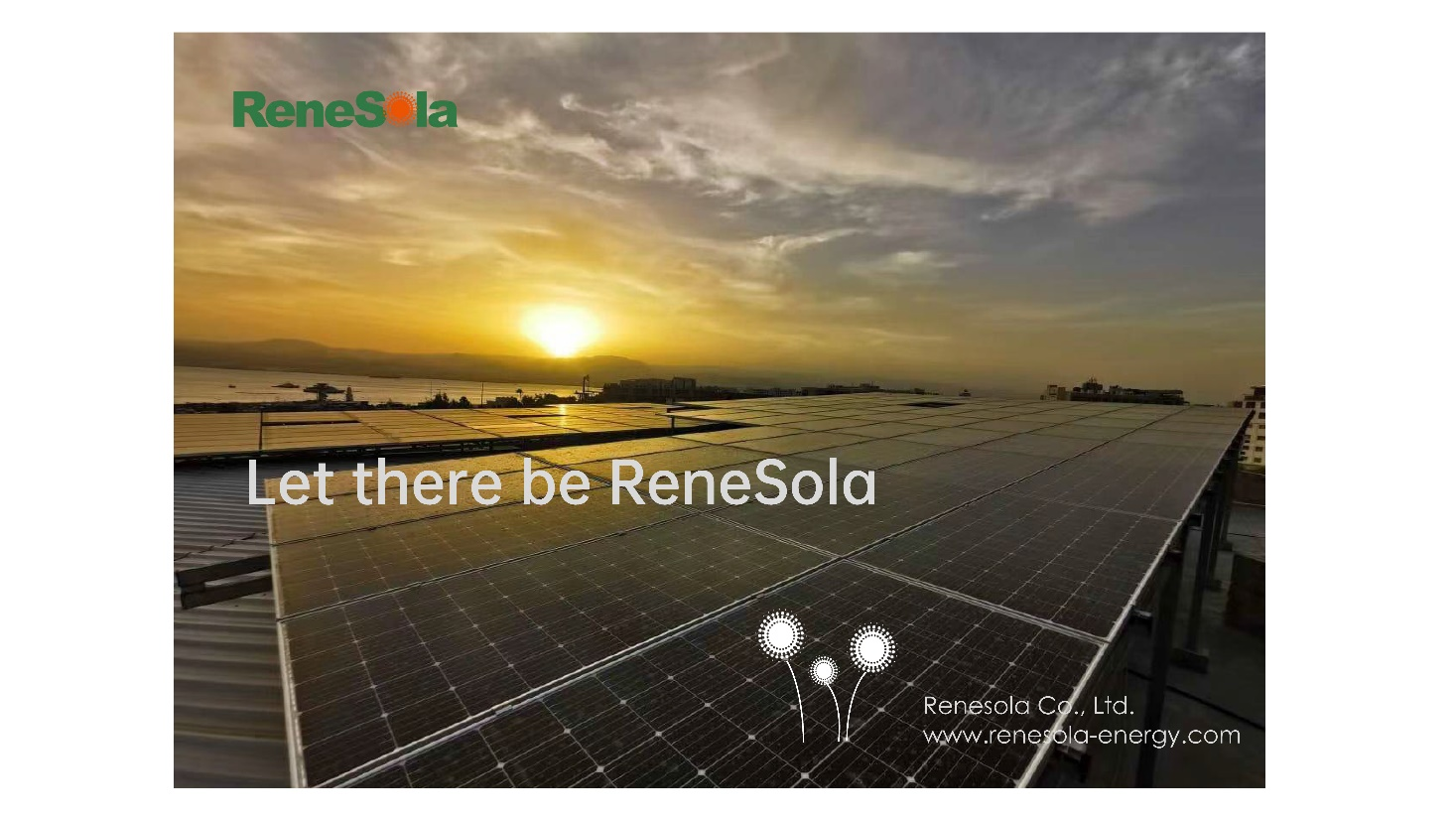 Listed in BNEF Global PV Module Tier1 every year, it is a high trust and recognition of Renene's brand strength in the global PV market and financial market. In the future, ReneSola will continue to maintain its leading technology research and development capabilities, strong market change response capabilities and overseas localized cooperative factory advantages, and meet the diversified application needs of customers with more excellent photovoltaic products and technologies. Become the customer's preferred supplier of photovoltaic products and integrated photovoltaic solutions.
  Walk with Renesola to build brilliance together, and let ReneSola be everywhere on the global map of photovoltaic projects!
---
Awarded as quality stable & reliable brand for continuously 15 years by clients both domes-tic and overseas
Contact Information
No.5 fuqiang road, Xuejia town, Xinbei district, Changzhou city
---