Renesola shines brilliantly at InterSolar South America 2023.
---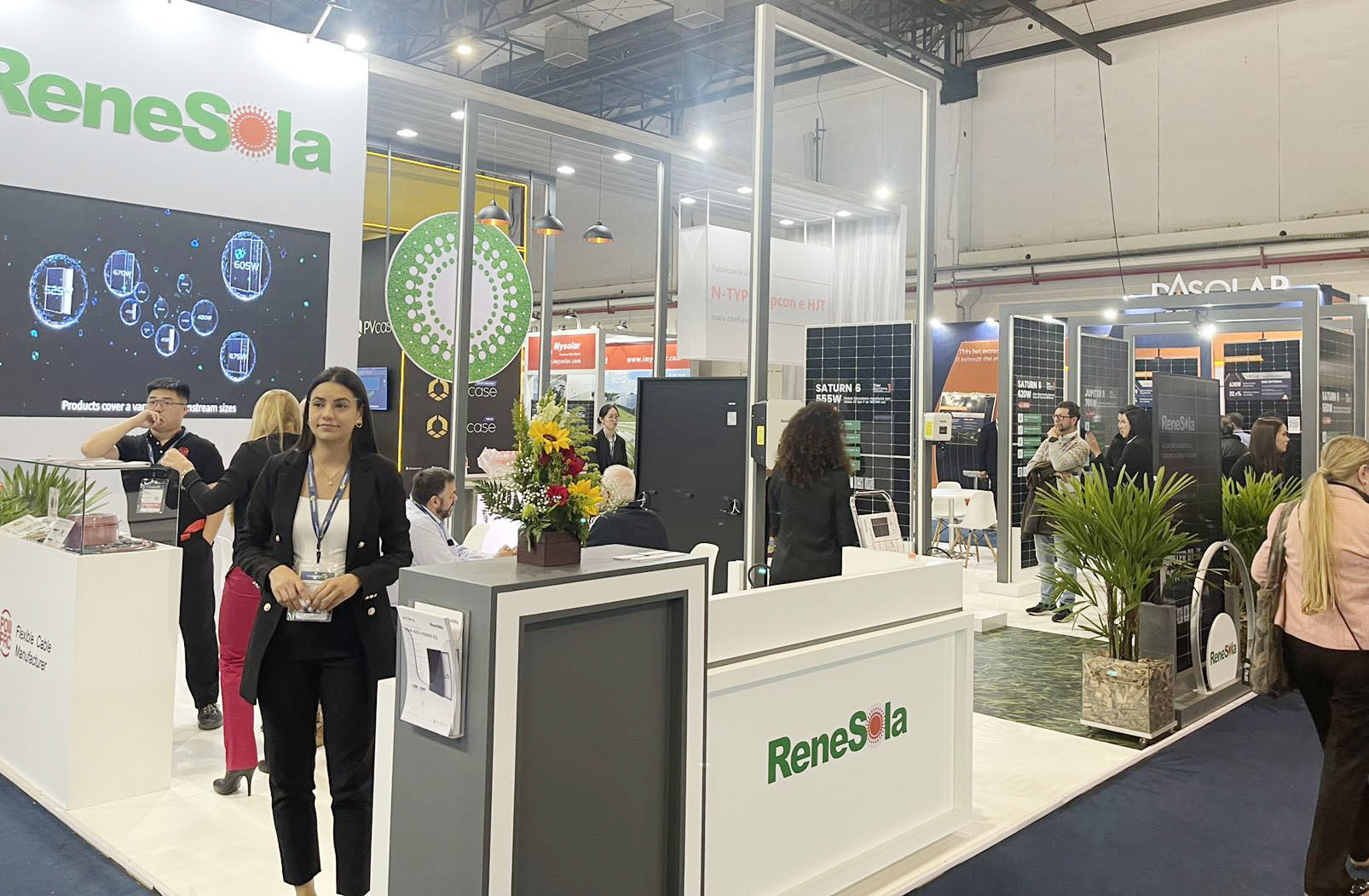 InterSolar South America, the Brazil International Solar Exhibition, opened at the São Paulo North International Exhibition Center in Brazil. As the largest solar industry exhibition in Latin America, this edition of InterSolar South America brings together over 450 companies from various sectors of the photovoltaic industry chain. It showcases innovative practices in global solar energy development. Renesola made a brilliant appearance at booth B2.30, showcasing its flagship products, which include HJT and N-type TOPCon high-efficiency modules.
According to Brazilian policies and market demands for large-scale, high-efficiency, and high-power modules, Renesola showcased the following products: RS6-580NBG-E3, RS7-620NBG-E2, and other N-type TOPCon bifacial modules. In addition to these, the RS9-705HBG-E1, RS81-430HBG-E1, and other HJT bifacial high-efficiency modules made a remarkable appearance.
Renesola has been committed to technological innovation and product upgrades in the N-type sector. The 580W and 620W N-type TOPCon dual-sided glass modules showcased at the exhibition have attracted a lot of attention. The 580W N-type TOPCon dual-sided glass module achieves a maximum conversion efficiency of 22.45%.
Renesola's exhibition products, such as the RS9-705HBG-E1 and RS81-430HBG-E1, Highly efficient HJT dual-sided glass modules have also attracted a lot of attention at this exhibition. The 705W HJT dual-sided glass module has a maximum conversion efficiency of 22.70%.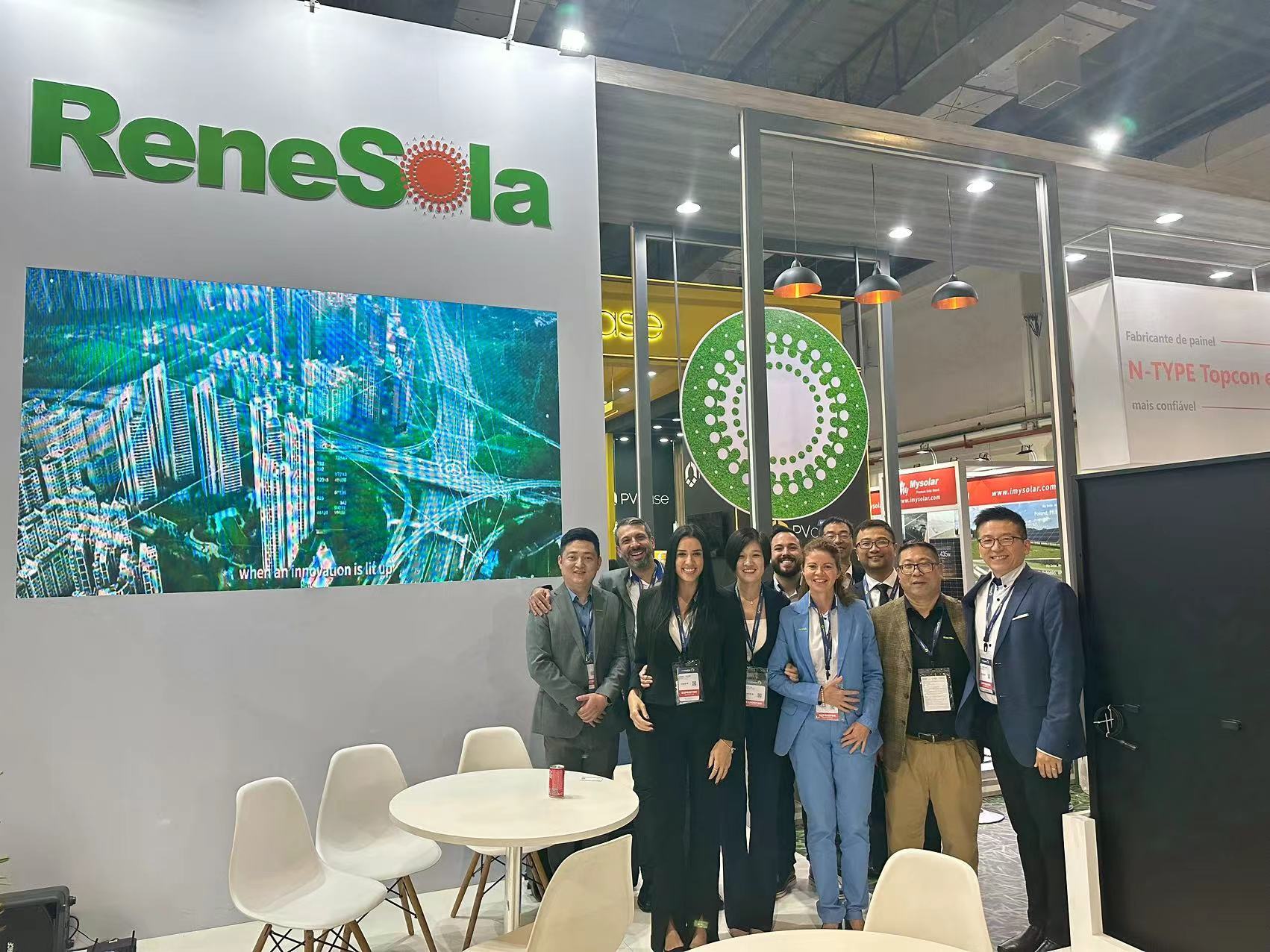 The staff at the exhibition patiently introduced the characteristics and advantages of Renesola's services to the exhibitors who came for consultation. They also conducted in-depth discussions with industry professionals on technical issues, such as battery cell conversion efficiency, the research and development process, and application prospects. The enthusiasm of the visiting customers was high, and there was continuous consultation, questioning, and interaction. This not only demonstrates Renesola's excellent brand strength and influence, but also enhances the market's recognition of Renesola products.
---
Awarded as quality stable & reliable brand for continuously 15 years by clients both domes-tic and overseas
Contact Information
No.5 fuqiang road, Xuejia town, Xinbei district, Changzhou city
---