Renesola Participates in the ASEAN Sustainable Energy Week 2023
---
The three-day ASEAN Sustainable Energy Week 2023, held in Bangkok, Is the most comprehensive energy and environment exhibition in the ASEAN region. This event serves as a crucial business platform for manufacturers, decision-makers, investors, and entrepreneurs in the energy and environment industry to connect and collaborate.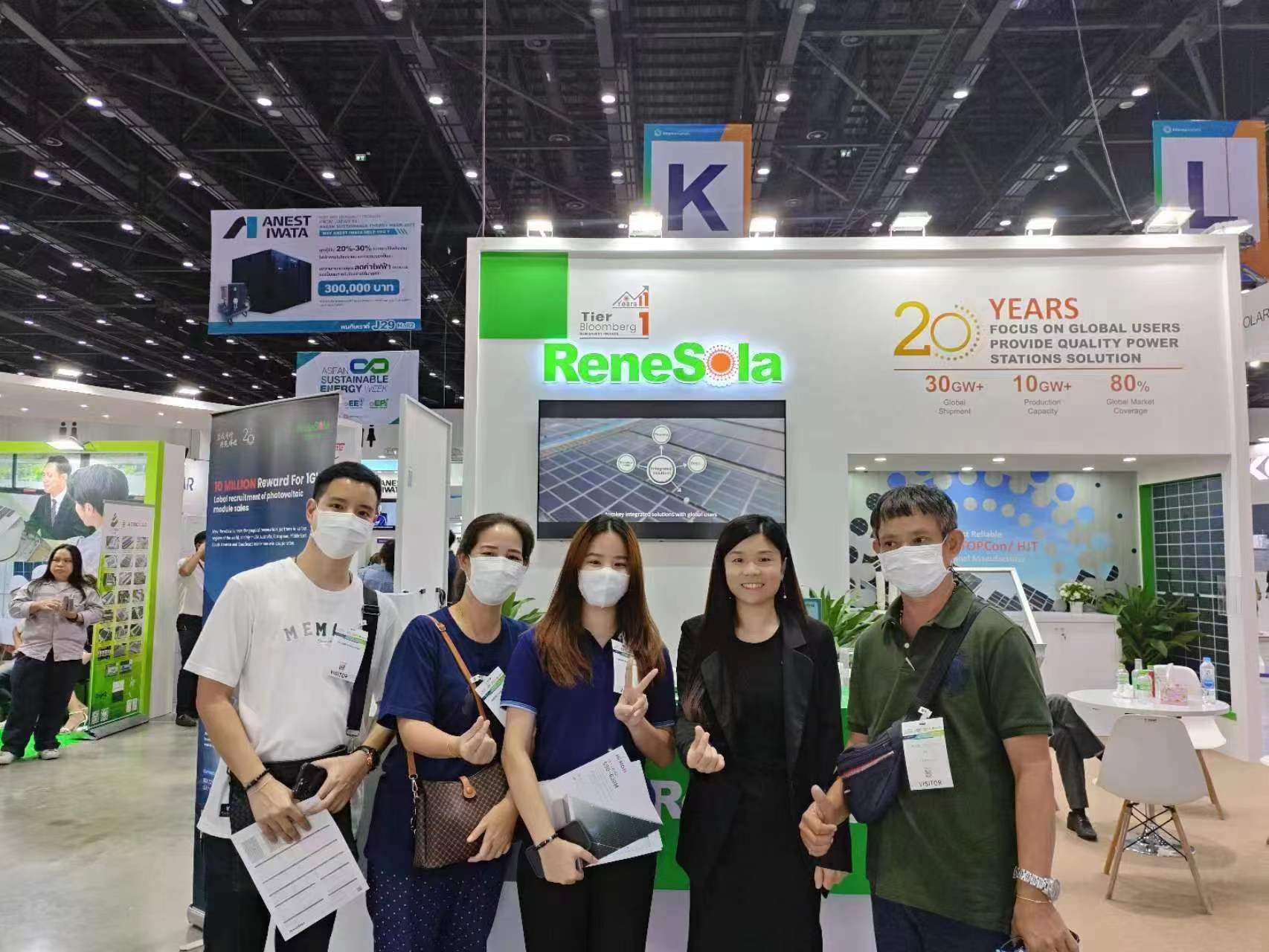 Renesola showcased a variety of products, including PERC, TOPCon, and HJT, at booth K19. Their diverse range of product solutions attracted a significant amount of attention and inquiries from the attendees.
At this exhibition, Renesola showcased several products, including PERC modules RS3-440~460M-E3, RS6-535~555M-E3, RS9-650~670MBG-E1, N-type TOPCon modules RS41-400~425NX-E3, RS6-555~575N-E3, RS7-610~630N-E3, and HJT modules RS81-410~430HBG-E1. In the critical phase of N-type iteration in the photovoltaic industry, Renesola has introduced the latest technological advancements as a benchmark. P-type PERC, N-type TOPCon, and HJT are the three most mature and promising product solutions, each with its own advantages in reducing costs, lowering LCOE, and improving power conversion efficiency.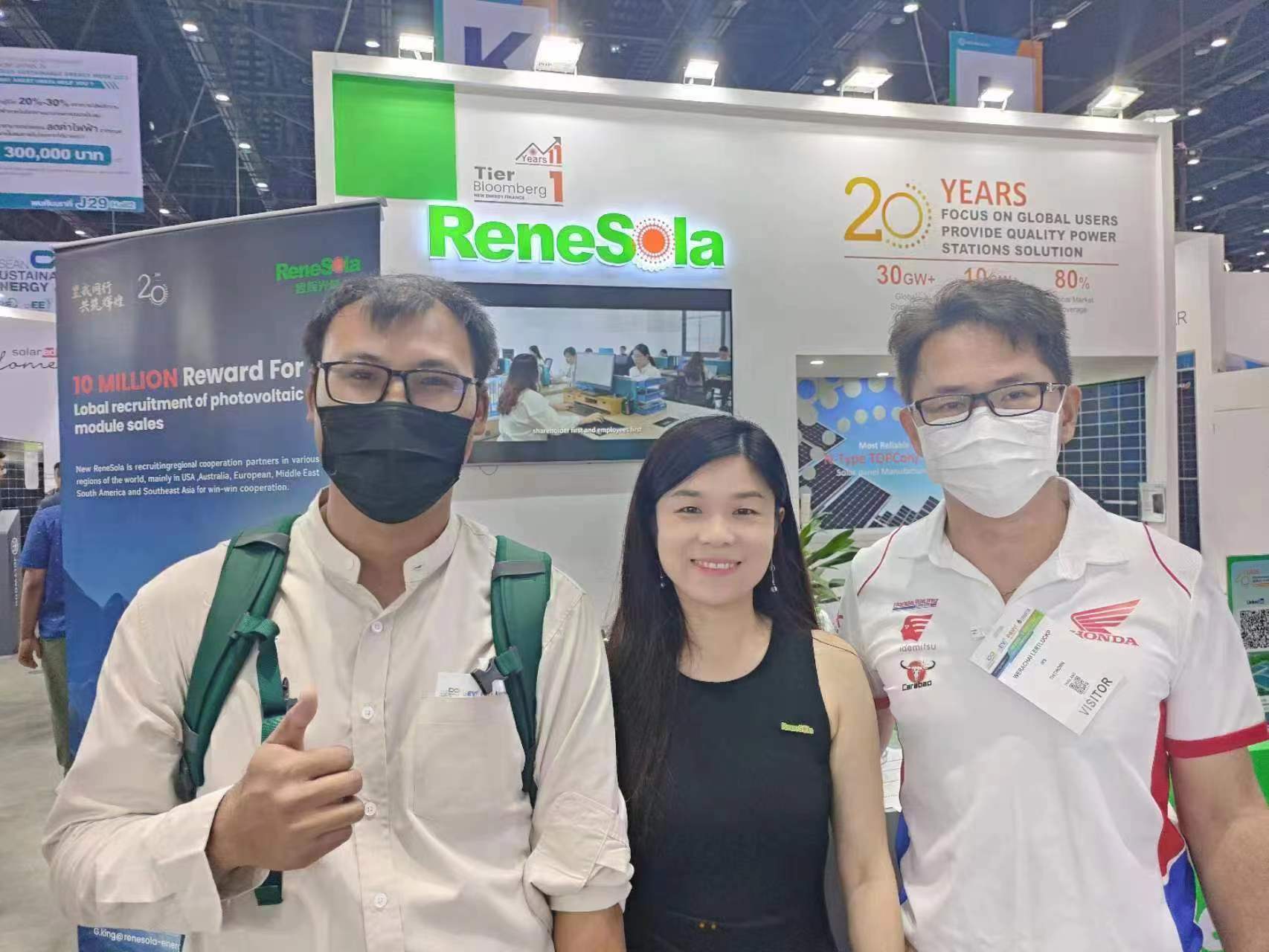 Renesola has earned unanimous praise from domestic and international customers due to its excellent product quality and steady development, resulting in an increasing brand influence. In the future, Renesola will continue to rely on Thailand as a base, expand its business in Southeast Asia, and further its global strategy by intensifying efforts in overseas markets.
---
Awarded as quality stable & reliable brand for continuously 15 years by clients both domes-tic and overseas
Contact Information
No.5 fuqiang road, Xuejia town, Xinbei district, Changzhou city
---